Events/Classes
All of my past livestreams are available as recordings with immediate access. I offer full support with all of my recordings and am available anytime to answer any questions you may have. To learn more click here.
I'm so pleased to share that I'm a teacher and affiliate along with eighteen other talented artists to bring you the Artful Holiday Class! This self-paced online class is packed with more than 30 step-by-step video tutorials with projects that celebrate special days. I hope you'll join me for this stellar workshop that includes printmaking, collage, assemblage, painting, paper crafts, jewelry making and more!
I am so thrilled and proud to have been asked by Julie Balzer to be a teacher and affiliate for the Carve December Class. Whether you are a new or experienced printmaker, there is so much to learn from the amazing group of printmaking teachers that Julie has assembled and from Julie herself. This is a pre-recorded class that is self-paced. You will have lifetime access to all of these fantastic lessons.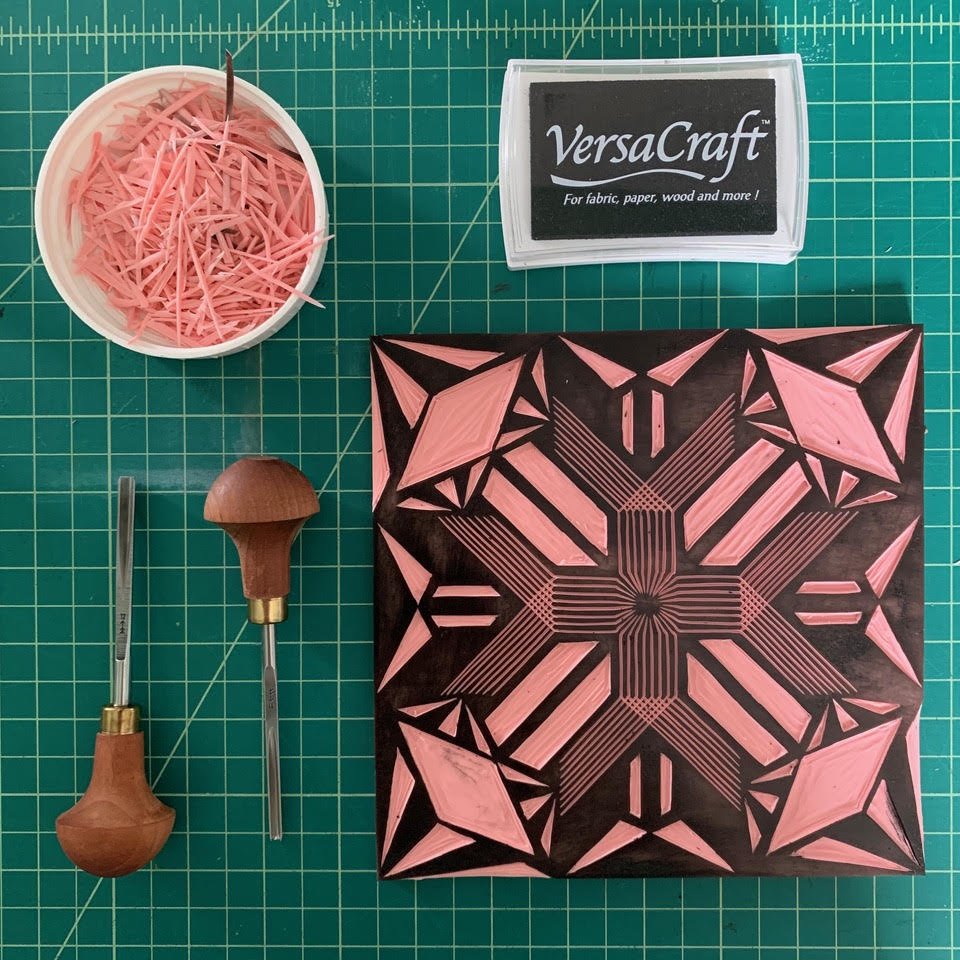 Minni Block Printing Workshop with Susana McDonnell
August 21st, 2:00-5:00pm
Minni South End, 71 Thayer St, Boston, MA 02118
I will be teaching Fabric Block Printing-A Deep Dive at the John Campbell Folk School in Brasstown, NC from September 25th-30th. This will be an immersive and comprehensive exploration of printing on fabric, and it will be a fabulous time!
Design, Carve and Print Workshop at The Art Studio, Topsfield, MA
October 29th, 2022 10am-2pm
Come and learn the complete process of making your own hand-block printed fabric items. In this workshop we will create a simple design, transfer and carve it into a rubber block and print it onto a tea towel. Students will bring home their finished tea towel, their rubber block and a new skill set that they can continue to use indefinitely.